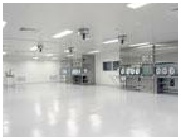 Specialist Flooring
Contractors




Copyright ©2013 Prosser Flooring (Pharma/Biotech) Ltd / Graham J. McLusky & Licensors | Web Master | Site Map
Prosser Flooring (Pharma/Biotech) Ltd - Directors: Nigel J Prosser - Tracey J Prosser - Co. reg. no. 08151361
We specialise in applications of PVC Sheet Vinyl:
To floors, walls & ceilings

In clean, aseptic & containment facilities

Within the Health & Pharmaceutical Industries

Biotech & BioScience sectors.
Homogenous PVC & Safety Flooring

Anti-Static / ESD Floors

Conductive Flooring

Resin Floors & Epoxy Coating

General Contract Flooring
Atlas Clean Air
Design & Build
Specialised applications:
vinyl finishes
cleanrooms
laboratories
operating theatres
aseptic suites
modular cleanrooms
sterile suites
sterile change rooms
containment
negative pressure
contamination control
microbiological
biopharmaceutical
pharmaceutical
vaccines
clean air environments
life sciences
medical devices
healthcare
micro-electronics
food industry
research & development
defence
hi-tech industry
resin floors
epoxy coatings
static-dissipative
conductive flooring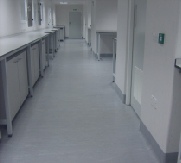 Registered Qualified Installers
Prosser Flooring have a dedicated team of installers, all of whom are directly employed, have NVQ certification in Resilient & Impervious Floor-covering & hold current CSCS Health & Safety cards. We are registered as a qualifying contractor with the C.I.T.B.