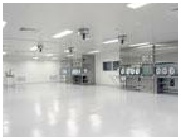 Specialist Flooring Contractors




Copyright ©2013 Prosser Flooring (Pharma-Biotech) Ltd / Graham J. McLusky & Licensors | Web Master | Site Map
Prosser Flooring (Pharma-Biotech) Ltd - Directors: Nigel J Prosser - Tracey J Prosser - Co. reg. no. 10776964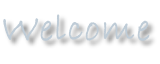 Centrally based in the Midlands, Prosser Flooring is a well established flooring-contracting company, having over 25 years experience in the Health, Pharmaceutical, Biotech & BioScience industries.
We are a leading specialist in installing floor, wall & ceiling finishes to Cleanrooms, Aseptic Suites, Hospitals (such as operating theatres & pharmacies), Research & Development Laboratories & Contamination Controlled Environments.
Specialising in the application of PVC sheet vinyl to floors, walls & ceilings in clean, aseptic & containment facilities we offer exacting standards of installation & pride ourselves on our attention to detail.
Working both in the UK & Internationally from our centrally located offices near Loughborough … you benefit from a wealth of experience & expertise.
Having a proven track record in the flooring industry, Prosser Flooring are well-equipped to carry out installations to cleanrooms, containment laboratories, pharmaceutical aseptic suites, operating theatres, biopharmaceutical manufacturing, medical device production & healthcare facilities.
Installation of a wide range of flooring systems

Working on a national & international basis

Suitable for a wide variety of Science, Medical & Industry environments

25 years of experience

Working in close liaison with end-users & consultants

Floor finishes and solutions to specific Client requirements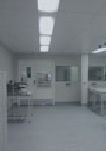 Cleanrooms
Aseptic Suites
Laboratories
Medical & Hospital
Research & Development
Healthcare
Science & Industry
PVC to walls, floors & ceilings

Static-dissipative / E.S.D.

Conductive flooring

Resin floors

Epoxy Coatings

General contract flooring
National Space Centre
Beagle Project
Baxter Christie
Bassaire Ltd